Hier finden Sie Hinweise zu aktuellen Veranstaltungen, die uns nach Redaktionsschluss erreicht haben sowie Ergänzungen (Nachschlag) zur jeweils aktuellen PHOTONEWS Ausgabe.
Prix Pictet an Joana Choumali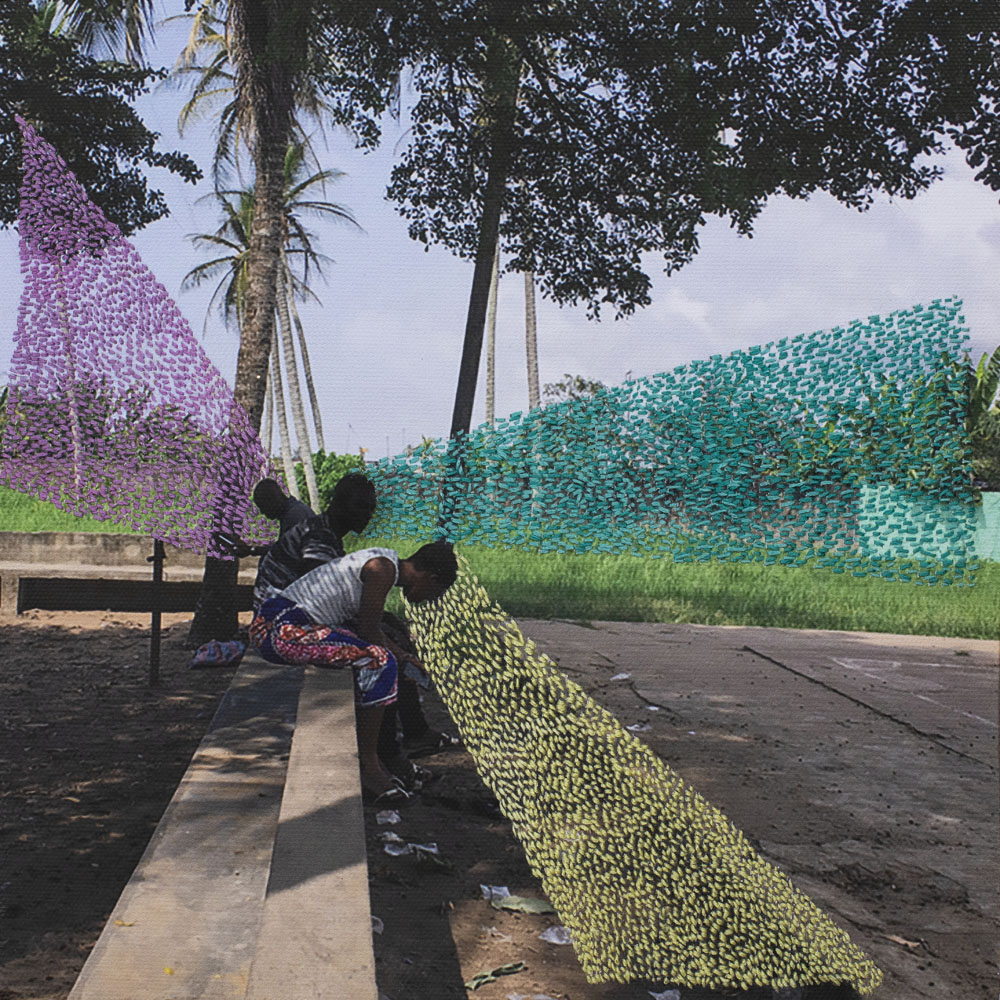 aus der Pressemitteilung:
45 year-old Joana Choumali from Côte d'Ivoire was announced as winner of the eighth cycle of the Prix Pictet, the global award in photography and sustainability, with a theme of Hope. She is the first ever African winner of the Prix Pictet.
Born in 1974 and based in Abidjan, Côte d'Ivoire, Joana Choumali works on conceptual portraits, mixed media and documentary photography. Winner of the CapPrize Award (2014), Emerging Photographer LensCulture Award (2014), Magnum Emergency Grant Foundation (2016) and the Fourthwall Books Award in South Africa (2016), she exhibited at the Pavilion of the Ivory Coast during the 57th Venice International Biennale. In her latest works, Choumali embroiders directly onto her images, completing the act of creating the photograph image with a slow and meditative gesture.
The photographs for her Prix Pictet winning series Ça va aller (It will be okay) were taken three weeks after the terrorist attacks in Grand Bassam on Sunday 13th March, 2016. She said, 'This work is a way to address the way Ivorian people deal with trauma and mental health. The attacks re-opened the mental wounds left by the post electoral war of 2011. Back home I felt the need to process this pain and I discovered that I could do so through embroidery. Each stitch was a way to recover, to lay down the emotions, the loneliness, and mixed feelings I felt. As an automatic scripture, the act of adding colourful stitches on the pictures has had a soothing effect on me, like a meditation. Adding embroidery on these street photographs was an act of channelling hope and resilience.'