Immer mehr fotografische Bücher, Magazine, Ausstellungen und spezielle Projekte werden mit Hilfe von Crowdfunding realisiert. Dieser Blog stellt Projekte vor und ermöglicht einen lebendigen Austausch. Wir wünschen uns rege Beteiligung! Informieren Sie uns gerne über Ihr Crowdfunding-Projekt.
Nikita Teryoshin: Nothing Personal - The Back Office of War Book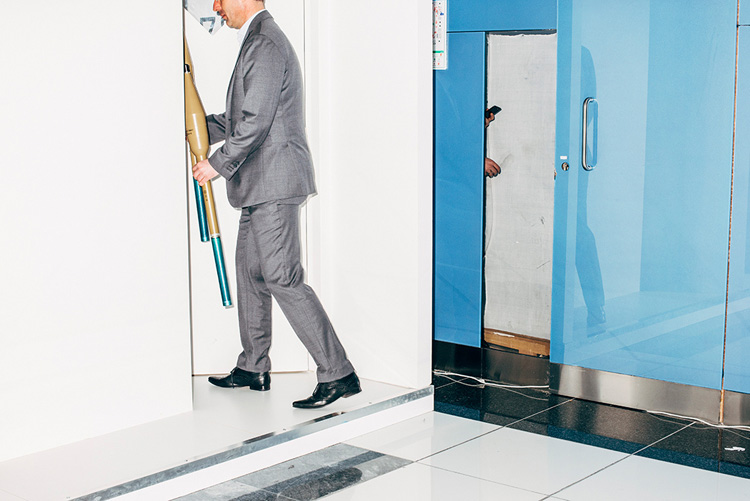 Crowdfunding erfolgreich. 29.095 € erzielt.

Aus der Ankündigung: "Let me take you behind the curtains of the global arms trade: The "back office" of war, ironically, is the complete opposite of a battlefield, a sort of an oversized playground for adults, well - stocked with wine, canapés and shiny weapons. Dead bodies here are mannequins or pixels on the screens of an enormous number of simulators. Bazookas and machine guns are plugged into flatscreens, and war action is staged in an artificial environment, in front of a tribune full of high ranked guests, ministers, heads of states, generals and traders.
I have been working on this project between 2016 and 2023 in 15 countries on 5 continents at 17 exclusive so called defence expositions.
The photobook business is not as lucrative, as the arms trade, but with your help I hope to be able to make the final step. I would really appreciate your support by pre-ordering a copy, prints or workshops or just sharing the information.
Planned to be printed in September and officially released in Jan 2024, preorders will be shipped in December 2023. Approx. 180 pages, 220 x 290mm."
Als Dankeschöns gibt es u. a. das signierte Buch, Prints und Workshops.